From The Couch Of Jeff Perkins*
Then, naturally, it came time for one of us to part ways..
I went about just soakin it all in. Then I noticed Sweet Justice left something behind..
Now. I ain't one to snoop but something DID catch my eye..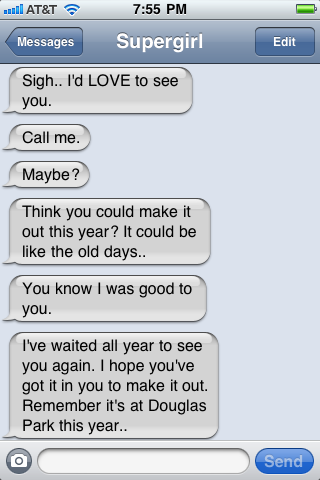 ...
COME GET SOME.
*the couch being referenced is actually Nico's